These 3 Super Bowl Ads Had Us Glued to the Screen
Each year we look forward to the Super Bowl, to see if the players are bringing their big game – and if the advertisers are, too. Luckily, this year there brought a great game, many memorable Super Bowl ads, and an OTT Halftime Show. But back to Super Bowl ads…
Too often, Super Bowl ads rely on celebrity payrolls and expensive production techniques to try to get viewer attention and media mindshare – but they lack a really smart idea. While there were plenty of spots that fell in that category, there were also some standout concepts that won the day. For me, those are the ads that you can't look away from. And not because they're a train wreck, but because they created something unexpected, delightful, interesting – whatever it is, something that makes you want to see it through to the end.
So in no particular order, here are the Super Bowl ads that my household wouldn't have skipped, even if we could:
I'll bet that every Sopranos fan, and there are a lot of them out there, stopped talking/drinking beer/eating nachos within the first couple seconds of this frame-for-frame recreation of the intro of what some sources call the greatest TV series of all time. As we watched all the familiar landmarks (some changed with the times – ie, WTC replaced by Freedom Tower), there was a strong mixture of nostalgia, excitement, and curiosity in the air.
"Who is that behind the wheel," we kept asking – and finally it was revealed that it was Jamie-Lynn Sigler, the actress who played Tony Soprano's daughter, Meadow. When she gets out of her electric Silverado to reunite with her on-screen brother (actor Robert Iler who played A.J. Soprano), there was palpable joy to see them back together.
What a clever way to bring emotion into an EV spot – making it about the next generation without making it about the environment. Much respect for the new twist on EV marketing. Chevy may have just opened up the hearts of a whole new potential buying target market. (Note: check out this side-by-side comparison of the Super Bowl ad to the Sopranos intro.)

There were quite a few stellar Super Bowl ads about EVs:
BMW's Zeus (Arnold Schwarzenegger) & Hera (Salma Hayek) – where the gods are living on earth and a bored Zeus lends his awesome electric powers to neighbors in need of mundane assistance. Like to charge a golf cart. Hera sparks his excitement when she shows up with the electric BMW iX. And the two drive off to the soundtrack of Eddy Grant's "Electric Avenue," camping it up as they sing along. Cinematic-quality fun, you can't help but smile – and get the message that BMW has a killer EV worthy of A-listers. And you.
GM's Dr. EVil – where the original villain of Austin Powers (Mike Myers) is joined by his fellow original EVil family cast, Seth Green (Scottttttt!), Frau (Mindy Sterling), and #2 (Robert Wagner) and Scott reveals he has a baby. What a clever take on EV being part of Dr. EVil — and giving the dastardly dude a reason to save the world (for his grandson) before he dominates it, another smart play. Finally, it was simply shagadelic to see the gang back together again.
Kia's Robodog – where we fall in love with a sad electric dog who falls in love with the new electric KIA EV6. Underscored by Bonnie Tyler's famous tune "Turn Around," the adorable robodog goes to great lengths to chase down the object of its affections – only to run out of charge on its final leap. Luckily (and unsurprisingly) the pup awakes with the driver and car, and the happy family is expected to go off in the sunset of a better day filled with EVs that Kia hopes people will "turn around" to give another look.
Oof. What a powerful ad, from the very first second where a text-only screen says "Historically, camera technology hasn't accurately represented darker skin tones." Wow, Google Pixel 6 just blew away all the other cell phone/carrier ads (and there were many of them) with this awareness-raising gut punch. How often does a Super Bowl ad really do that? And more importantly, how often does a new phone actually solve a societal injustice?
The ad only gets better from there, as people with darker complexions discuss the issues of how cell phone cameras inaccurately capture their likenesses – and Lizzo sings a new song "If You Love Me" that includes the lyrics "everything the light touches…".
Suddenly there is a very compelling difference among cell phones – one that also makes a difference. as well as a statement. This may prove very effective at prying iPhones out of people's hands… Bravo, Google. I didn't want this Super Bowl ad to end.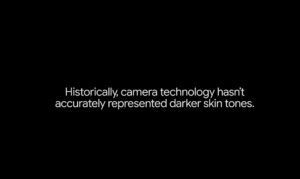 Coinbase (Bouncing QR Code)
The award for the most minimalist Super Bowl ad with maximum impact goes to Coinbase. In sharp contrast to the highly produced spots that were the order of the day, this commercial for the cryptocurrency company Coinbase spent about $13 million on a 60-second ad that featured a lo-fi QR code slowly bounding and changing colors. The audio: a tinny track that further supported the gamer vibe. Only at the very end did the commercial reveal the brand behind the code – which is a shame, really. I thought the ad was 100% perfect without it; adding in the name took away coolness points, imho.
Of course, not everyone took a moment during those 60 seconds to scan the code. But a LOT of people did scan it – so many that the app crashed. Obviously that's not what the brand had in mind, but clearly the Super Bowl ad was a hit among its intended audience.
And who was that intended audience? Crypto is most popular with young adults. So is gaming. The young adult in our household thought it was by far the best ad, sharing that the party he attended went crazy when the QR code landed squarely in the upper right corner. (Apparently, that is something certain games make it basically impossible to do – so the brand literally landed with this demographic.)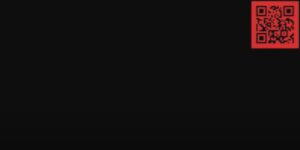 Thank you to all of the brands and their agencies for these and all the commercials that aired yesterday. Whether or not you made the various lists of "Best Super Bowl Ads," you had the chance to put yourself in the heart of America's culture for a split second (or 30, or even 60) – on the one day per year that all of our media amplifies those efforts. As an eternal fan and student of TV commercials, I am truly grateful for your confidence, for your creativity, and for coughing up the budget so that we could all share in your work.